Area Attractions
Most of the activities and attractions below are less than 10 miles from us. You can enjoy so much of what Montross has to offer right by our hotel. Make us your convenient lodging choice for your vacation.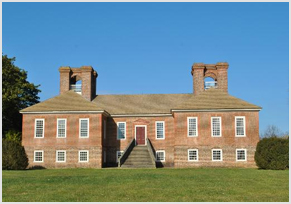 Stratford Hall:
Robert E. Lee the son of the Revolutionary War hero "Light Horse Harry" Lee and his wife Ann Hill Carter of Shirley Plantation was born at Stratford Hall Plantation in 1807. The plantation and its 1,600 acres were purchased from the Lee family in 1929 by the Robert E. Lee Memorial Association and is operated today as a non-profit historic site.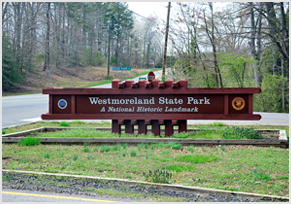 Westmoreland State Park:
Westmoreland State Park is a wonderful place to visit. It extends about one and a half miles along the Potomac River, and its 1,299 acres neighbor the former homes of both George Washington, on Popes Creek, and Robert E. Lee's Stratford Hall. The park's Horsehead Cliffs provide visitors with a spectacular view of the Potomac River. In addition to the scenic beauty at Westmoreland, the park offers hiking, camping, cabins, fishing, boating and swimming. Visitors can enjoy the park's vacation cabins as well.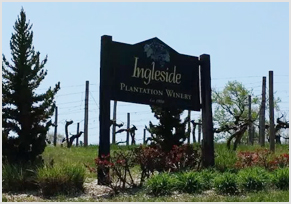 Ingleside Winery:
Ingleside Winery is located west on Rout 3 just 8 miles from Stratford Hall in Oak Grove, VA. Ingleside Vineyards is one of the oldest and largest wineries in Virginia. It is part of a 3,000 acre estate which has been owned by the Flemer family for over one hundred years.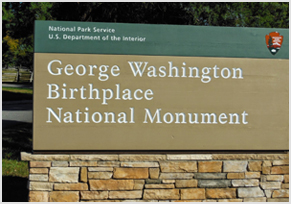 George Washington Birthplace National Monument:
Just a few miles west of Stratford Harbour on route 3 you'll find the signs to Popes Creek Plantation, the birthplace of our first president, George Washington. Washington was born here in 1732 and lived on this plantation until he was 3. He returned as a teenager while studying surveying.